Each company will decide if you can view your assessment results. If the company has enabled this feature, you will have the ability to click on the button 'My Results' to see your results.
See the image below.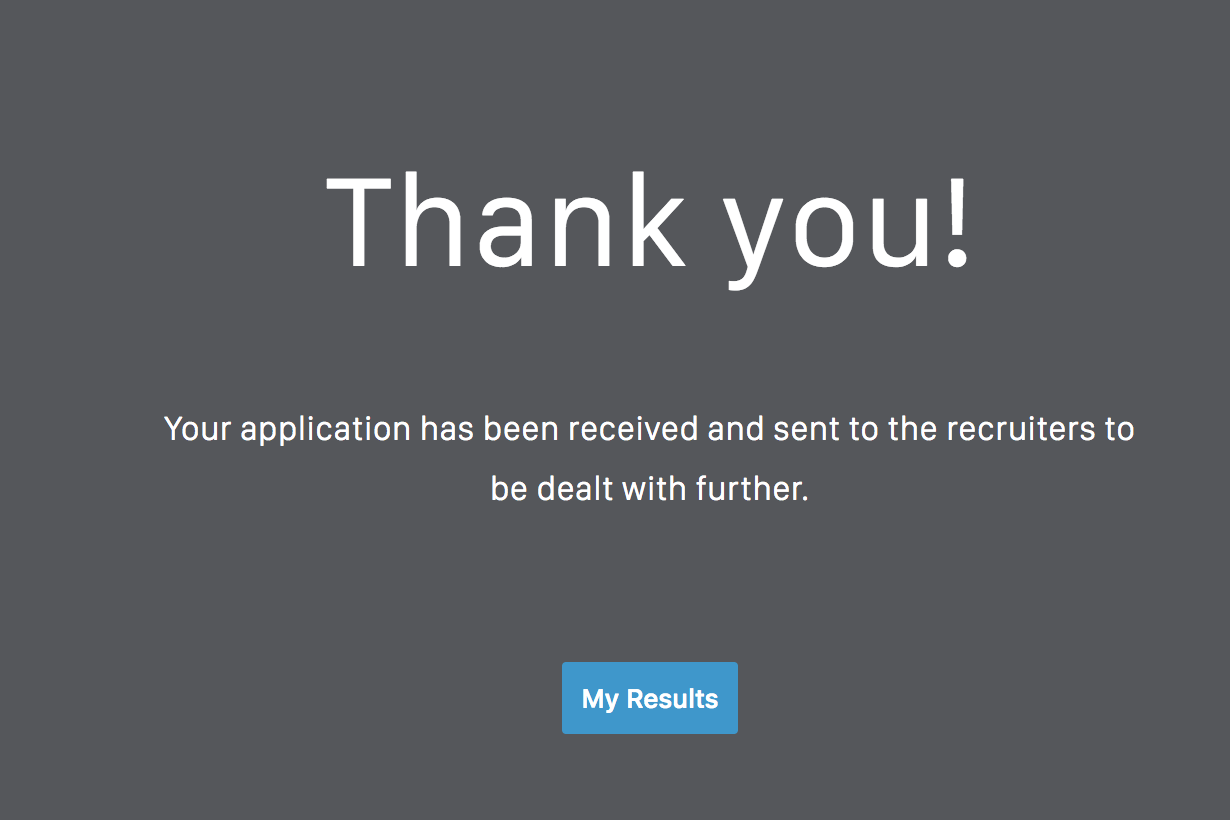 If you decide to view your results at another time, you may log in again with your registered email address and password via the link you received in the registration email. After logging in you will be directed to your result page.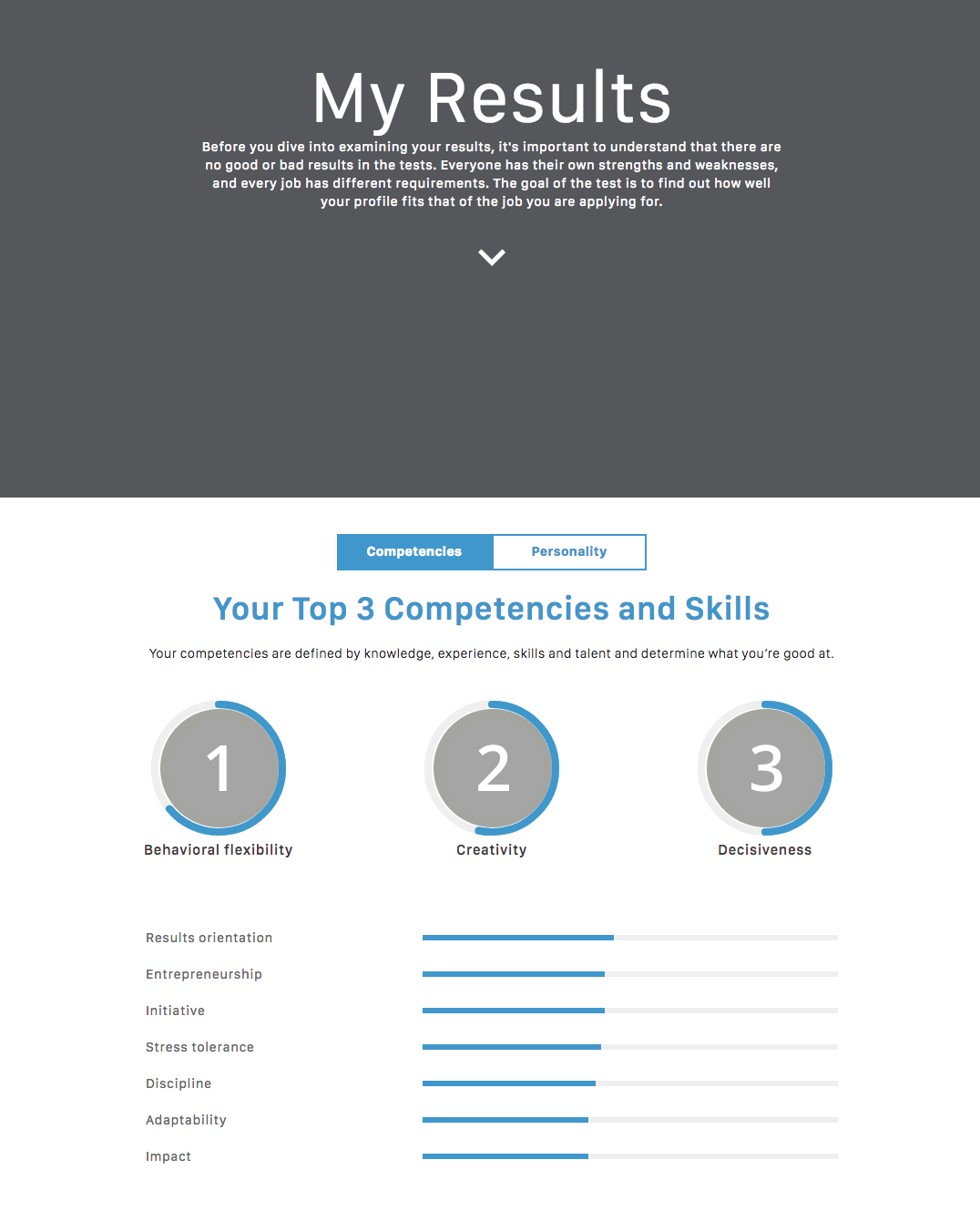 Contact Harver Support
If you still have questions about your results, please contact the Harver Support Team.