If you are unable to click on "Next" in the Cultural Fit, it's likely you haven't divided all the available stars between the different statements. To avoid this, please confirm you have distributed all ten stars between the various statements before attempting to continue.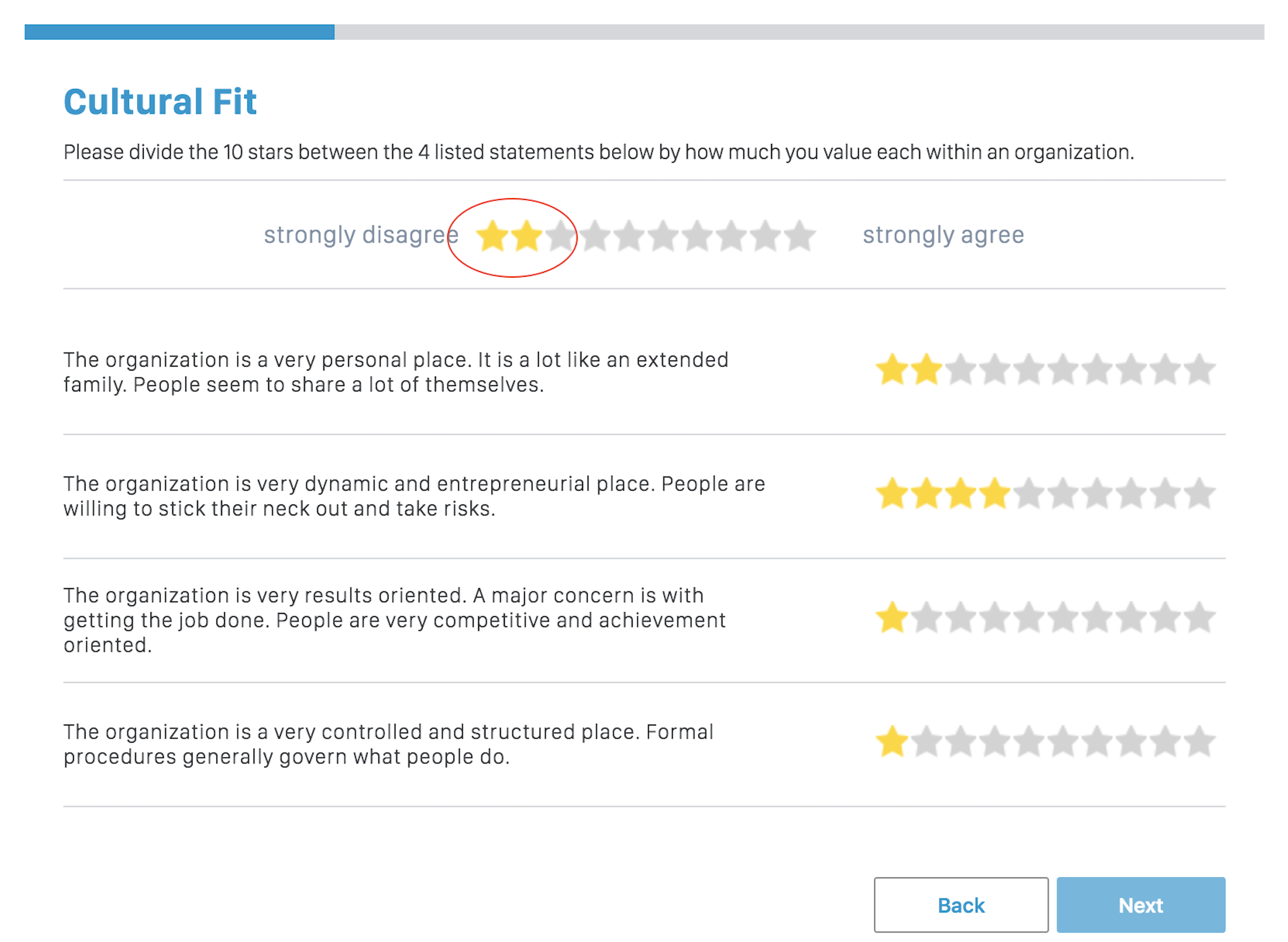 This video shows how to distribute all ten stars:
Contact Harver Support
If you are still experiencing issues with navigating to the next step in the Cultural Fit assessment, please contact the Harver Support Team.