If you are unable to click on 'Next' in the Cultural Fit assessment, it's likely you haven't divided all the available stars between the different statements appropriately. To avoid this, please confirm you have distributed all ten stars between the various statements before attempting to continue.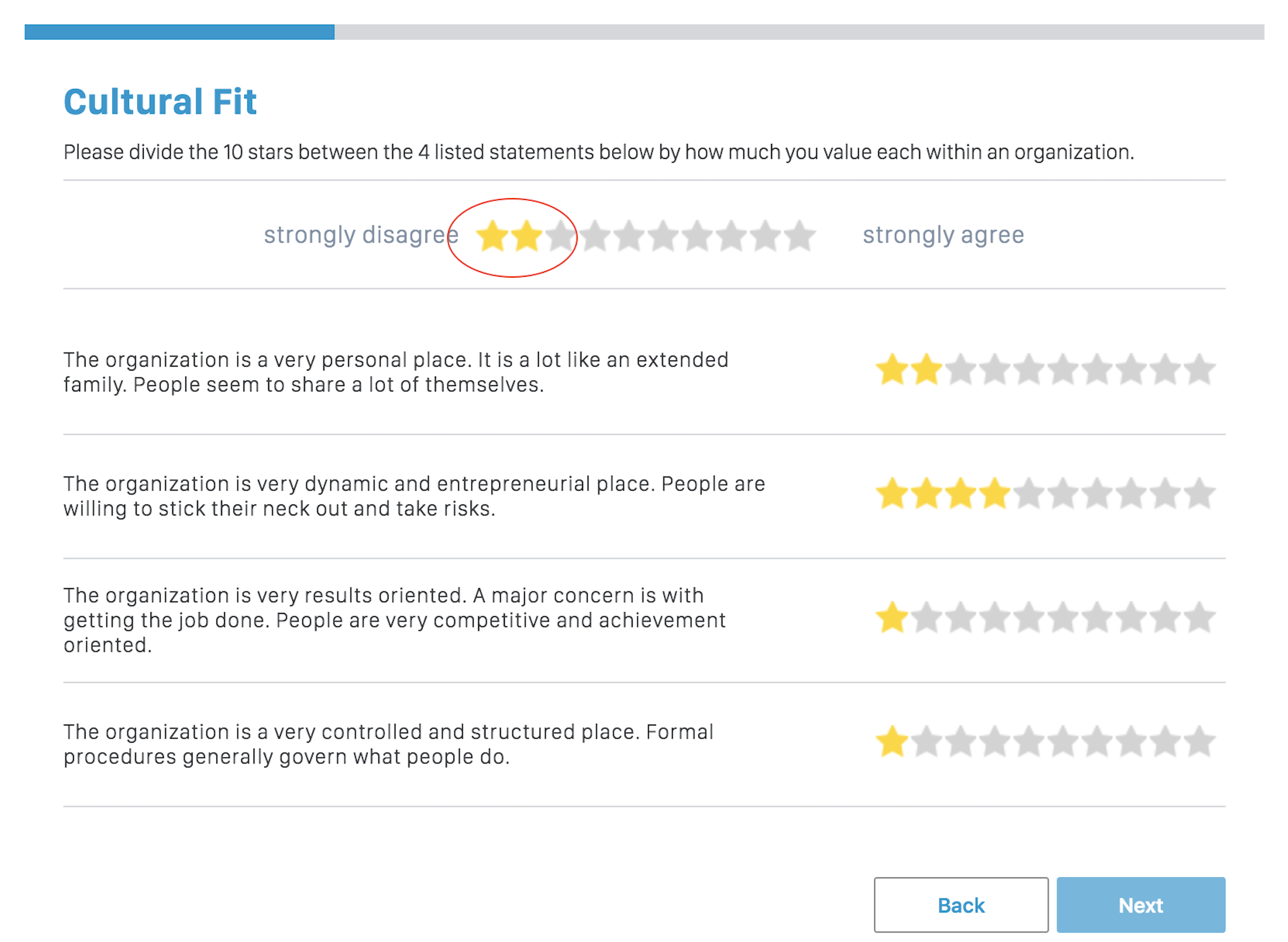 The video below guides candidates on how to distribute all ten stars to allow them to move forward in the assessment:
Additional Troubleshooting:
Please also make sure you are using the Chrome browser on the most updated version. If you can, please attempt the assessment in incognito mode. You can find the instructions here.
Contact Harver Support
If you are still experiencing difficulty accessing and clicking the 'Next' button in the Cultural Fit Module, please don't hesitate to contact the Harver Support Team with the contact information below.