See the below images for what the beginning of your learning agility assessment will look like. Once you choose an answer, your next question will load, until you see the final screen advising you your assessment is complete. Once you click next assessment your results will be saved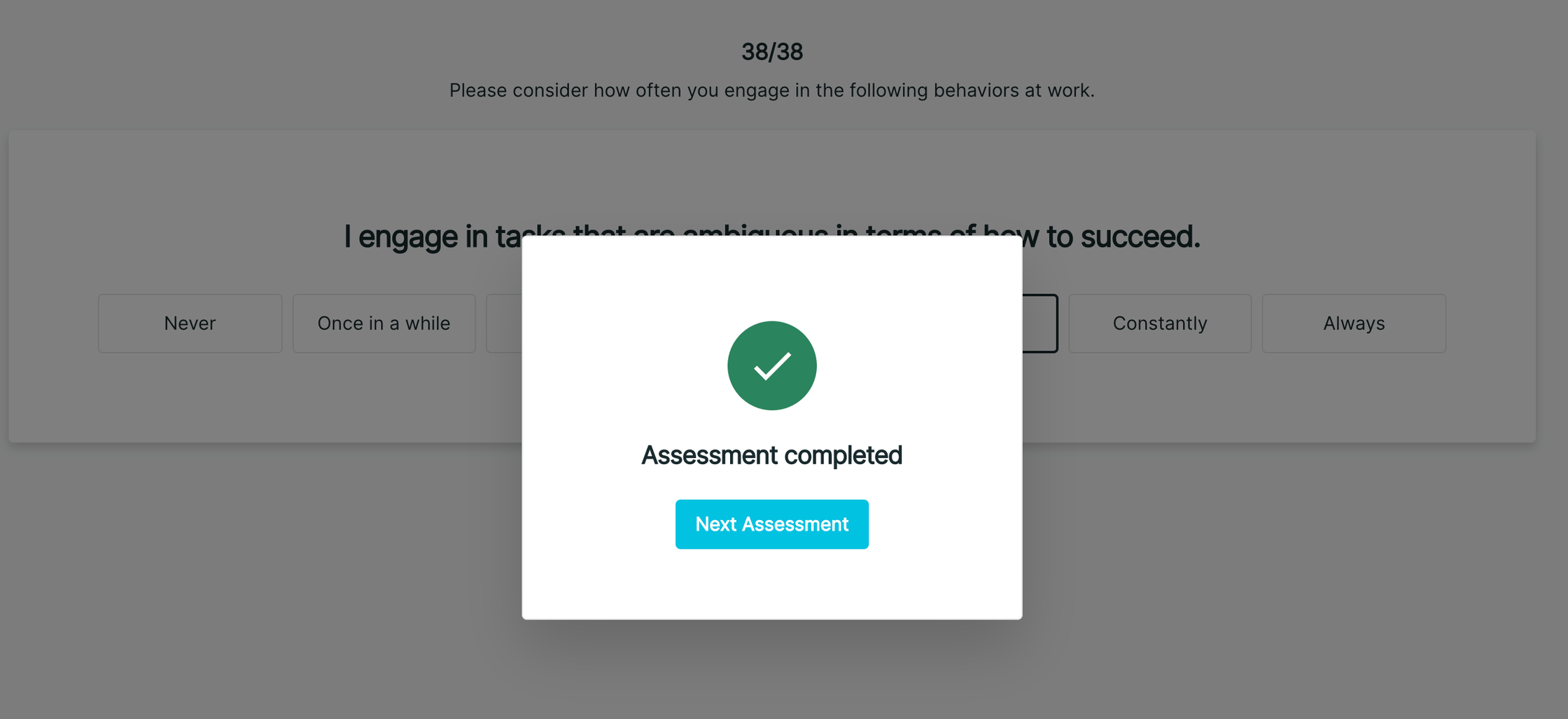 If you have any issues during your assessment please try the below general troubleshooting methods:
Refresh your page

Log out and log back in.

The Learning Agility module can be done on a laptop, desktop and on mobile.

Switch internet browsers; the preferred browser is Google Chrome.

Check to see if your browser has been updated to the latest version. If you need to update your browser, this Support Article will give you a step-by-step guide.

Empty your cache and cookies. Find out how to clear your cache Here.

Use a Private or Incognito window when logging into your application.

Try switching to another device.
If you have completed all the troubleshooting steps and your issue is still not solved, please reach back out to us with the following information at support@harver.com
A screenshot of the issue, try to include any relevant error messages on the screen

What device and browser you are using