For this Language Test assessment, you will just need to choose the best answer from the multiple choice options.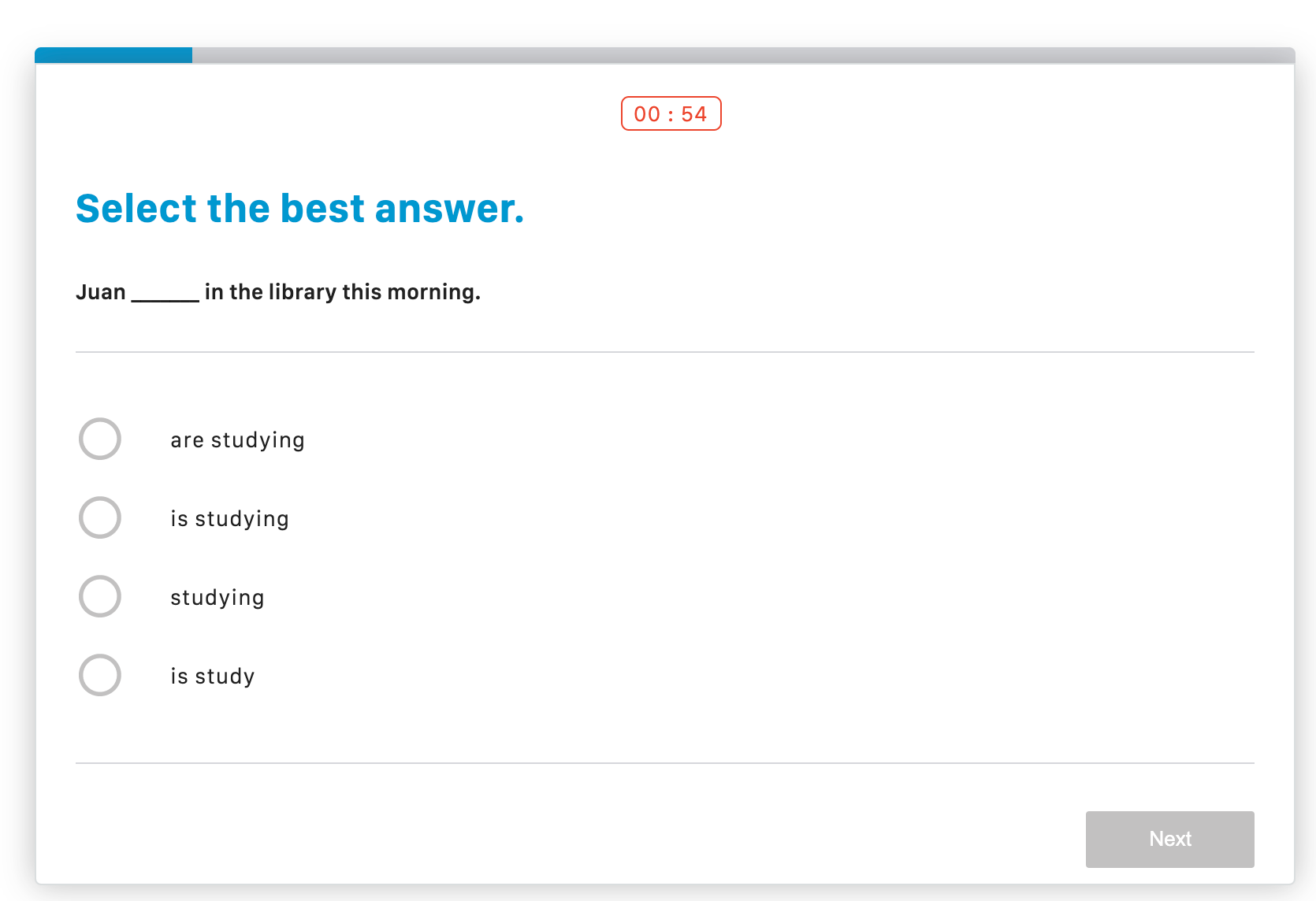 If you have any issues during your Language test please try the below troubleshooting methods:
Refresh your page

Log out and log back in.

Switch internet browsers; the preferred browser is Google Chrome.

Check to see if your browser has been updated to the latest version. If you need to update your browser, this Support Article will give you a step-by-step guide.

Empty your cache and cookies. Find out how to clear your cache Here.

Use a Private or Incognito window when logging into your application.

Try switching to another device.
If you have completed all the troubleshooting steps and your issue is still not solved, please reach back out to us at support@harver.com with the following information:
A screenshot of the issue, try to include any relevant error messages on the screen

What device and browser you are using